Beschrijving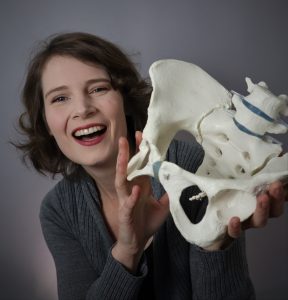 Did you know your pelvis is the key to seat, posture and movement in the saddle?
Challenge your pelvis and improve your riding in just 4 weeks!
Join me in this challenge and improve pelvic stability, mobility, balance and health in the saddle.
Each week you'll get a video with mounted and unmounted exercises for your pelvis to improve your position in the saddle. We'll give you some tips and tools to improve balance, strength and mobility for your pelvis and hip joints.
Your horse will thank you!
What is included:
Weekly challenge video's with mounted and unmouted exercises for your pelvis
Webinar replay on the pelvis in riding (normal value 15 Euro's)
2 video analysis opportunities, where you can send in your riding video to get personal tips (normal value 60 Euro's)
3 live streams:
1st December 2023 8PM CET
15 December 2023 8PM CET
29 December 2023 8PM CET
Access to the facebookgroup where you can meet and talk to your fellow challengers
Every week you'll receive an email with your weekly video. You'll get access to the webinar as soon as we processed your sign-up.
Important: This program is in English
You can sign up through our webshop or by sending an email to info@deruiterschool.nl. Sign up closes at November 30th 2023!